A driveway is more than just a path for your car – it's a crucial part of your property's overall appearance, safety, and functionality. While some homeowners may overlook the benefits of a paved driveway, it can make a significant difference in the long run.
From improving your home's curb appeal to increasing its resale value, numerous advantages to driveway paving are worth considering.
Whether you are looking to upgrade your existing driveway or install a new one, this blog will provide valuable information to help you decide on the advantages of driveway paving.
Here's a look at some of the benefits of driveway paving: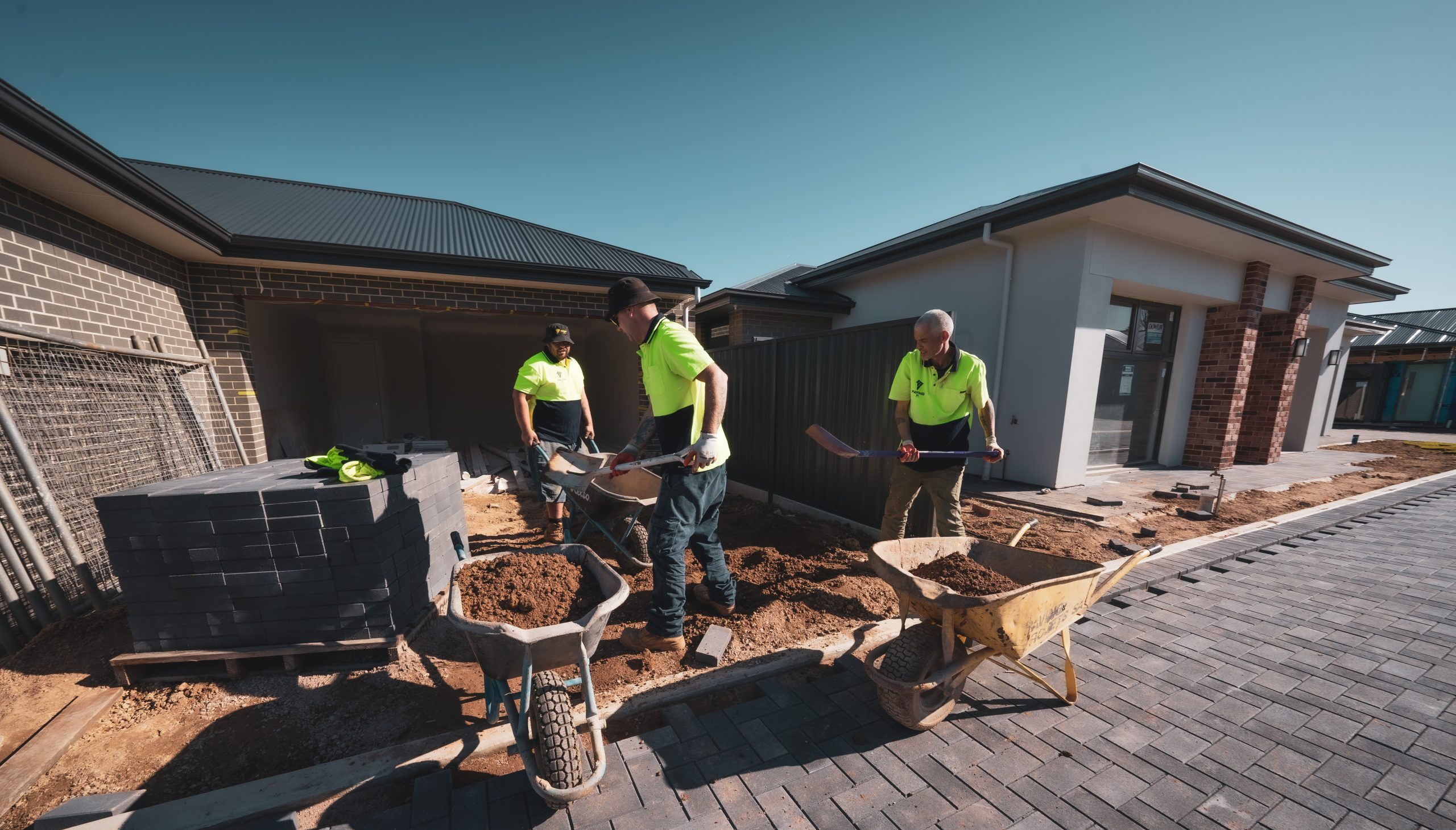 Paved Driveway Enhances Property's Appeal in Adelaide
A paved driveway can significantly enhance a property's appeal. One of the most obvious benefits of paving a driveway is the instant improvement it can make to a property's curb appeal. A well-designed and properly installed driveway can give your property an elegant, sophisticated look that can increase its overall value.
Paving materials such as concrete, asphalt, and pavers offer a range of design options to suit any style or taste. By choosing a paving material that complements the colours and textures of your home's exterior, you can create a cohesive and polished look that ties everything together. When looking for Adelaide paving companies, consider Paving SA! At Paving SA have over 10 years of experience in the paving industry. Our expertise and life time craftsmanship will ensure the best possible outcome for your next paving project!
Paved Driveway is Durable and Long Lasting
A paved driveway is built to last. A properly paved driveway is highly durable, unlike gravel or dirt driveways that can develop ruts, potholes, and other damage from weather and traffic. It can last for decades with proper installation and maintenance.
Several materials can be used to pave a driveway, including concrete and asphalt. Both materials are known for their strength and durability, with asphalt being particularly popular for its flexibility and ability to withstand extreme weather conditions.
Paved Driveway Boost Property Value
Potential homebuyers consider a well-designed and properly installed paved driveway a desirable feature and can provide a high return on investment.
According to a study by the National Association of Realtors, a paved driveway can increase a property's value by as much as 5%. This means that if you have a home worth $500,000, a paved driveway could increase its value by up to $25,000.
Furthermore, potential buyers are more likely to be impressed by a well-maintained and attractive driveway than a dirt or gravel driveway that requires constant maintenance and repairs.
Paved Driveway Improves Safety for Pedestrians and Drivers
A paved driveway can improve safety for both pedestrians and drivers. A smooth and even driveway surface can reduce the risk of accidents and injuries caused by potholes, cracks, and other hazards that can be present in dirt or gravel driveways.
For drivers, a paved driveway provides a level and stable surface that is easier to navigate, especially in adverse weather conditions such as rain or snow. A paved driveway can also prevent damage to vehicles, such as flat tires or damage to the undercarriage caused by driving over rocks or uneven surfaces.
For pedestrians, a paved driveway can provide a clear, defined pathway that is easy to walk on. This can be particularly important for those with mobility issues who struggle to navigate uneven or unstable surfaces. A paved driveway can also reduce the risk of slips, trips, and falls caused by loose rocks or other debris.
Paved Driveway Provide Versatile Outdoor Space
One of the primary benefits of a paved driveway is its versatility. Unlike other types of driveways, a paved driveway provides a smooth and even surface that can be used for various outdoor activities. There are many different types of pavers, so picking the best pavers for your driveway is essential. Homeowners can transform their paved driveway into a functional and aesthetically pleasing outdoor space by adding outdoor furniture, lighting, and other features. They can use it as a gathering space for social events, a safe area for recreational activities, or a peaceful retreat for relaxation.
Moreover, a paved driveway provides a blank canvas for homeowners to customise their outdoor space according to their preferences and needs. They can add landscaping features such as plants, trees, and water to create a tranquil and inviting atmosphere.
With a well-designed and properly installed paved driveway, homeowners can create a versatile and functional outdoor space that enhances their property's overall appeal and value.
Paved Driveway is Low Maintenance
A paved driveway is easy to clean and maintain. A quick sweep or rinse with a hose is usually all needed to keep a paved driveway clean and well-maintained. In addition, minor repairs, such as filling in cracks or fixing potholes, can be done quickly and easily by a professional paving contractor in Adelaide.
Moreover, a paved driveway does not require harsh chemicals or cleaning products, which can be harmful to the environment and expensive to purchase. This makes a paved driveway more environmentally friendly and cost-effective than other driveways.
With minimal upkeep and cleaning required, homeowners can enjoy a durable and attractive driveway without the added stress of frequent maintenance and repairs. With over a decade of industry experience and expertise in laying paving for homes all of Adelaide, South Australia, you can rely on us to get the job done right!
When it comes to pavers, Paving SA is the best in the market.
Paving SA is committed to customer satisfaction and takes the time to understand our client's needs and preferences. We work closely with clients throughout the paving process, from design to installation, to ensure that the result exceeds their expectations. Whether you're after paving for your patio or driveway, Paving SA has a solution for your next project!
With our experience and expertise in the industry, you can be confident that Paving SA will provide you with a paving solution that enhances your property's value and appeal and provides you with a functional and long-lasting outdoor space.
Whether you're looking for a durable and long-lasting driveway, an aesthetically pleasing outdoor space, or a low-maintenance option, Paving SA has the resources to meet your needs.
Contact Paving SA today and take the first step towards transforming your driveway into a beautiful and functional outdoor space!